On Saturday morning, Francis Joyon and his men were 600 miles behind the record. Two days later, they are 250 ahead. They had an extraordinary 29th day. Cape Horn is for tomorrow.
At 58 degrees south, they are continuing to push hard. This is all part of the legend of the Jules Verne Trophy: high speeds, the deck being sprayed all the time, while the men remain focused and on the alert for icebergs… On the direct route, Francis Joyon, Bernard Stamm, Gwénolé Gahinet, Alex Pella, Clément Surtel and Boris Herrmann are zooming along. This weekend, they were back up to the high performance levels we saw during their Indian Ocean record with peak speeds around 40 and an average between 30 and 35, with days clocking up 780 miles.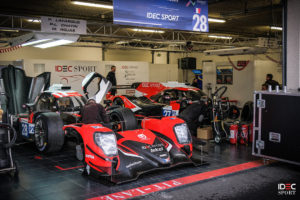 At the start of their thirtieth day since leaving Ushant, the men on IDEC SPORT can be extremely pleased with what has been an extraordinary day: yesterday was a very special one. Thanks to permanently high speeds and a very efficient VMG (velocity made good), close to 100%, they have reaped the benefits. Yesterday at 1600hrs UTC, what was a deficit became an advance: IDEC SPORT overtook her virtual rival, the record holder, Banque Populaire V. To celebrate that, the men sent back a short video showing the boat sailing at full pelt in the South Pacific, which is now living up to its reputation of being wild and furious.
67°16 W: the legendary Horn tomorrow

Whereas they were 250 miles behind yesterday morning, they now have a lead of 250 miles. They have regained 850 miles in 48 hours, including 500 yesterday… They can worry less about crossing an area of low pressure, which may slow down the trimaran before reaching the Horn, which they will be rounding tomorrow. Loïck Peyron and his crew of 13 reached it after 30 days, 22 hours and 18 minutes. Unless something happens, Francis Joyon will do better.
At 0500hrs this morning after 29 days and 3 hours, IDEC SPORT was less than 780 miles from the longitude 67°16 West. Those numbers mean everything to these sailors. It is the legendary longitude of the Horn. The black rock that Gwénolé Gahinet and the others are longing to see will be within sight around lunchtime tomorrow, so a few hours ahead of the record time. To do better than the record, they have to maintain an average speed of l8 knots. At the moment, IDEC SPORT is gaining 12 miles more than that, so in terms of the maths, it is looking good. Very good.
In short
. After 29 days and 4h of sailing, at 0600hrs today (21st December), IDEC SPORT is sailing at 30.3 knots at 58°37 South and 90°55 West, 780 miles from Cape Horn. 252 miles ahead of the record.