#28 | ORECA
After a 2018 campaign with two different chassis with the Oreca in pole position twice (three if you include the Le Mans 24-Hour Race), the team is off again using the same formula in 2019 and the same team aboard the Oreca: Paul Lafargue, Paul-Loup Chatin and Memo Rojas. In the Ligier, Stéphane Adler has joined Patrice Lafargue and Erik Maris. They will compete in the six 4-Hour races in the ELMS.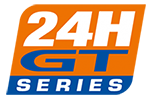 #17 | MERCEDES AMG GT3
The Porsche Cup has gone, leaving the Mercedes AMG GT3. Taking part in the 24-Hour Series in the leading category (A6 Pro) in the hands of Patrice Lafargue, Paul Lafargue and Dimitri Enjalbert, the goal is clear: to get to the overall podium. After three podium places in 2017 thanks to a fast and consistent team and a reliable car, they just need that bit of luck now to be up with the top teams at the end of the season.