New Zealand is already 1500 miles astern of IDEC SPORT. Francis Joyon and his men are still heading towards the NE to try to make it to the next weather system. Cape Horn is just over 3000 miles ahead of them.
Still no gybe this morning, as the sailors on IDEC SPORT tackle their 25th days of sailing since leaving Ushant. The calculation is simple. They have twenty days left to make it back home to smash the record set by Banque Populaire V. However, the task is much more complicated than the maths. Should they go a long way north or south? So far, the decision has not yet been taken.
So in terms of the maths, where are we exactly this morning? With Cape Horn around 3100 miles ahead of them, ideally they need to get there in seven days to be in with a good chance on the way back up the South and North Atlantic, as Banque Populaire reached the infamous cape at the end of their 31st day at sea. To achieve that, IDEC SPORT will have to keep up average days of more than 440 miles in terms of distance towards the finish. In theory, the big, red trimaran is capable of doing that, as she has already sailed days between 700 and 800 miles. However that straight line was in the Southern Indian Ocean and the condition in the Pacific are not offering that sort of weather for the moment.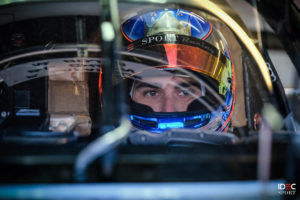 However, the sea is slight and the speeds still high – almost thirty knots on the water and it is likely today that the deficit they have to make up over the record holder (just under 300 miles this morning) will be reduced, as Banque Populaire had a poor day at this point in her race, clocking up just 270 miles on her 25th day at sea. From ashore, we would like to see IDEC SPORT get a better VMG. But to do that, they need to gybe and the weather isn't allowing that. How will Francis Joyon and his men deal with this transition? That's today's big question… and is much more important than the duel out on the water against Spindrift, their rival, which is now in sight. The pictures were seen around the world yesterday. They prove that IDEC SPORT, which is 10 metres shorter and has a much smaller crew, is certainly keeping up.