As forecast, it was a tricky night for IDEC SPORT with the tempo slowed right down. Sailing a long way off Uruguay, the six sailors on the big, red trimaran are having to deal with a large patch of calms.
Each day is very different for the crew taking part in the Jules Verne Trophy. After two excellent days, after passing the Falklands with a dreadful storm on one night, high speeds, there was the encounter with a giant iceberg. But now they are facing the calms associated with an area of high pressure in the middle of the South Atlantic.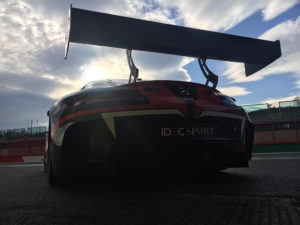 The brakes were certainly on early in the night, and even if IDEC SPORT was not completely halted in her tracks, that was almost the case with speeds down sometimes to less than 3 knots. "We have no choice but to grin and bear it," Francis Joyon warned us yesterday. He was clearly right in his prediction. Throughout the night, the sailors on IDEC SPORT struggled to find the slightest puff of air in the situation that is the most stressful for record hunters: light airs. Logically, the numbers only confirm this, as they are now 560 miles off the record pace.
However, this morning there are reasons to believe. The way out of this sticky patch may not be far off. Since 0300hrs, they have stepped up the pace slightly with IDEC SPORT back up to speeds of around 10 knots. This, of course, is nowhere near the incredible speeds we would expect from this big trimaran in ideal conditions, but is five times faster than earlier in the night. Can they see the light at the end of the tunnel? As often in these cases, it is dangerous to jump to any conclusions. We will have to keep an eye on the positions during the day to see if this acceleration is confirmed. Francis Joyon told us yesterday that to get a decent time at the Equator will depend on what happens today (Sunday). Bernard Stamm added that this was a major battle against the calms. That battle is now raging. Each hour they don't waste here could be very precious…